By Tony Silber
If truer words than this headline were ever spoken, I'm at a loss right now as to what they might be, particularly when it comes to the importance of technology as the essential center of modern media businesses.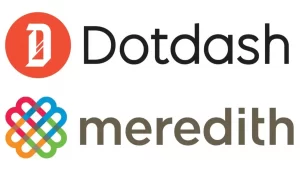 That was a quote from Dotdash Meredith CEO Neil Vogel, in an email to company staff earlier this month, as the company reported revenue growth in the second quarter of 2022 to $489.5 million, despite a decline in ad spending in several categories.
Broken down, digital revenue totaled $235 million and print revenue $260 million, MediaPost reported, which reflects Meredith's print-magazine portfolio's integration into the company. There also was an operating loss of $27.5 million for the quarter, which ended June 30.
But there was something more in Dotdash Meredith's narrative that struck me. The Meredith part of the magazine business has struggled in migrating to Dotdash's tech stack. And that underscores the centrality of the tech stack in today's media. It used to be the business revolved around the print magazine. Or, alternatively, it revolved around reader engagement. But reader engagement is dependent on technology.
Dotdash Meredith is best known for its legacy Meredith magazine titles, acquired last year. Those venerable titles include Better Homes & Gardens, People and Entertainment Weekly. From the start, Vogel's strategy was to build robust digital hubs for those brands and making them more profitable by placing them on new, faster-loading websites, charging more for fewer ads, and layering in other digital-centric strategies.
Consequently, Dotdash Meredith hired more employees and invested in the new websites. The company hoped to have moved all of the Meredith publications to new websites by now. Instead, according to the Des Moines Register, it has transitioned about three quarters of the sites and doesn't expect to launch the rest until the end of September.
"Our migrations have taken longer than we initially thought to ensure we did them properly," Vogel said. "It's the internet, that's how it goes sometimes, no matter how hard you try. What matters is that you try."
Lessons: Tech is the core of media success. And all business initiatives will take twice as long as anticipated, and cost twice as much.